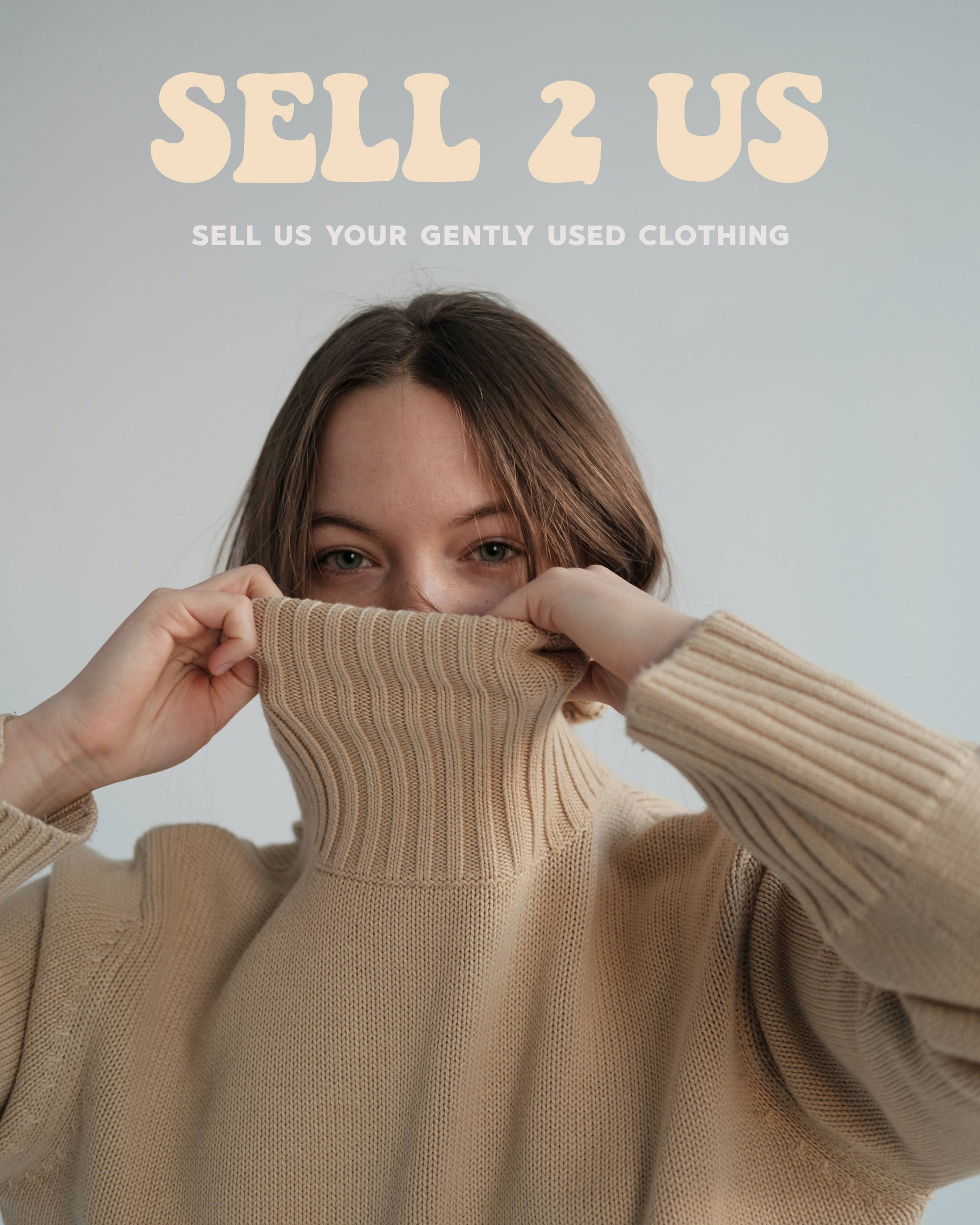 CURRENTLY ACCEPTING:
SPRING/SUMMER STYLES
How to Sell

1. Bring what you want to sell to the cashier

2. Fill out our quick application

3. Leave your things with us to sort through

. 4. Wait for our email within 24 hours with your offer

5. If you accept, pick up your cash payment!

6. Watch your old items find a new home and stay out of landfills :)



How do I bring my clothing?
Try to bring your items in as little bags as possible to make it easier for transportation and save on space. Come to the shop door with your items and fill out our application and away you go!


What items can I bring?
We accept all sizes (XS - 4X) and all genders of gently used teen/young adult/ trendy vintage clothing, except underwear garments and socks and as long as it's in season. We do not currently accept accessories, shoes or home items.

We consider all new age brands and vintage/older brands! We do not take brands like Shein, Forever21, Winners, Joe Fresh and Ardenes.

Please be cognizant of our vintage and youthful style and whether you think your items will fit the vibe!


How much will I make?
This depends on how many items we are interested in buying, the quality and the brand of the item! We strive to keep our product prices as affordable as possible to our customers, so payment for most items will be aligned with prices you may see at a thrift store, which is our main source for inventory. Payment is non-negotiable unless for high value items!


What happens to the items you don't use?
We can either release them back to you, or donate them to a local thrift shop! You can choose which option you prefer on the application.
Have more questions? Email us at team@grandmasbasement.co